Welcome to St. Saviour's
It is my privilege to support this lively and dedicated congregation as it rebuilds its life as a worshipping community after the pandemic. Situated at the heart of the village, St Saviour's is a welcoming, inclusive and friendly church with a history of close co-operation with the neighbouring Parish Church and of service to the wider community. There are plenty of opportunities for members of all ages to use and develop their gifts and skills by getting involved in a range of activities from Choir to Young Church, from gardening to pastoral visiting and organising charity art exhibitions and concerts. The beautiful Victorian building, recently renovated, has long been a haven of rest and reflection. The church is open every day of the week.
Revd Nerys Brown.
Interim pastor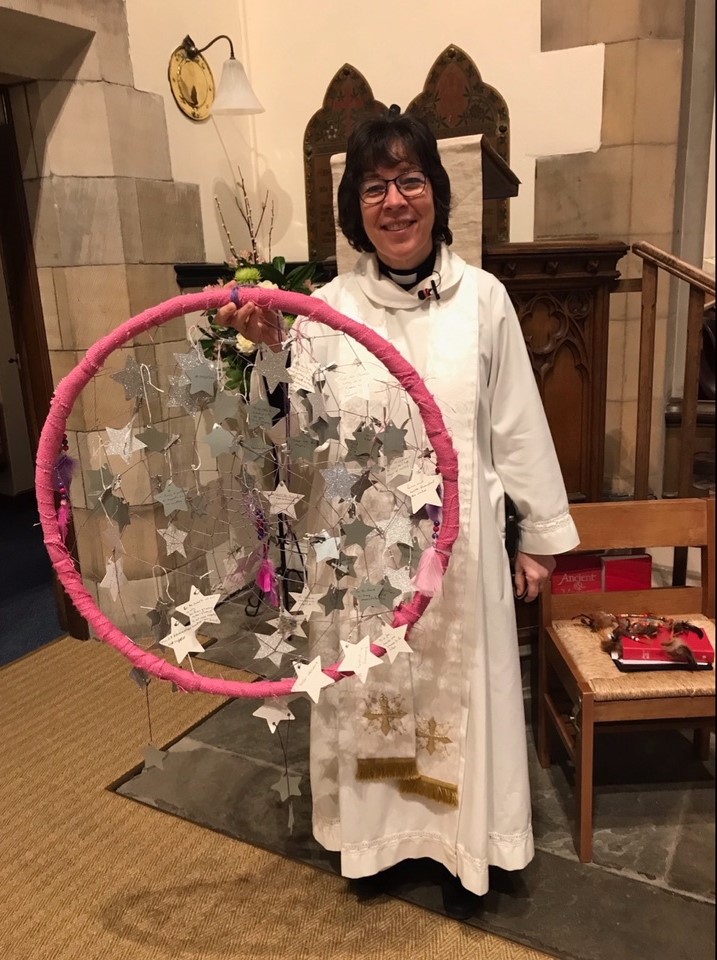 Hopefully you will find what you are looking for on the website, but please also come and visit us in person. As it says on the sign, 'All Are Welcome'. This is something which we live by at St. Saviour's; creating a welcoming and friendly environment which we look forward to welcoming you into. We have quiet communions and beautiful sung liturgy, touchable sermons and friendly fellowship. We firmly believe that our church is a beautiful building, but that God is most certainly not confined to the inside of a church. Take a look around the website, but please also come to visit us in person – you are most welcome.
Every Blessing